Bienvenue au Château Marcellus
a historical French Château in the Bordeaux region
---
Château Marcellus, a purely 18th century French Chateau, is nestled in the heart of the charming Entre-Deux-Mers region in the Aquitaine. Only 45' drive from both Bordeaux and Bergerac airports. 
Recently renovated, the French castle features fresh elegant rooms and suites. This prestigious event venue is available for private weddings and events. A splendid terrace overlooks the beautiful gardens and a private park. The 35-hectares domain also houses a large collection of antiques and ornamental garden stonework.
Stay in a historic French chateau
---
Our spacious rooms and suites are neatly prepared to offer our guests all the necessary comfort in a sophisticated setting. Many of the original features have been persevered and refitted, making our exclusive B&B chateau wonderfully romantic.
 We are ready to welcome our guests with amazing beds, marvelous views and plenty of natural light. The perfect choice for a romantic escape or a family retreat.
Discover life at the French Château by spending a pleasant night in our domain.


Weddings and Events
---
Just imagine your event in a place full of timeless luxury, charm and history…
For this reason, the Château Marcellus is a perfect location for an exceptional wedding ceremony, a unique private party, a business event, as well as for any special occasion.
Consequently, we approach weddings with romance and timeless sensibility. Every wedding is unique, but at Château Marcellus it becomes exceptional…
Privatize our chateau to create an unforgettable event.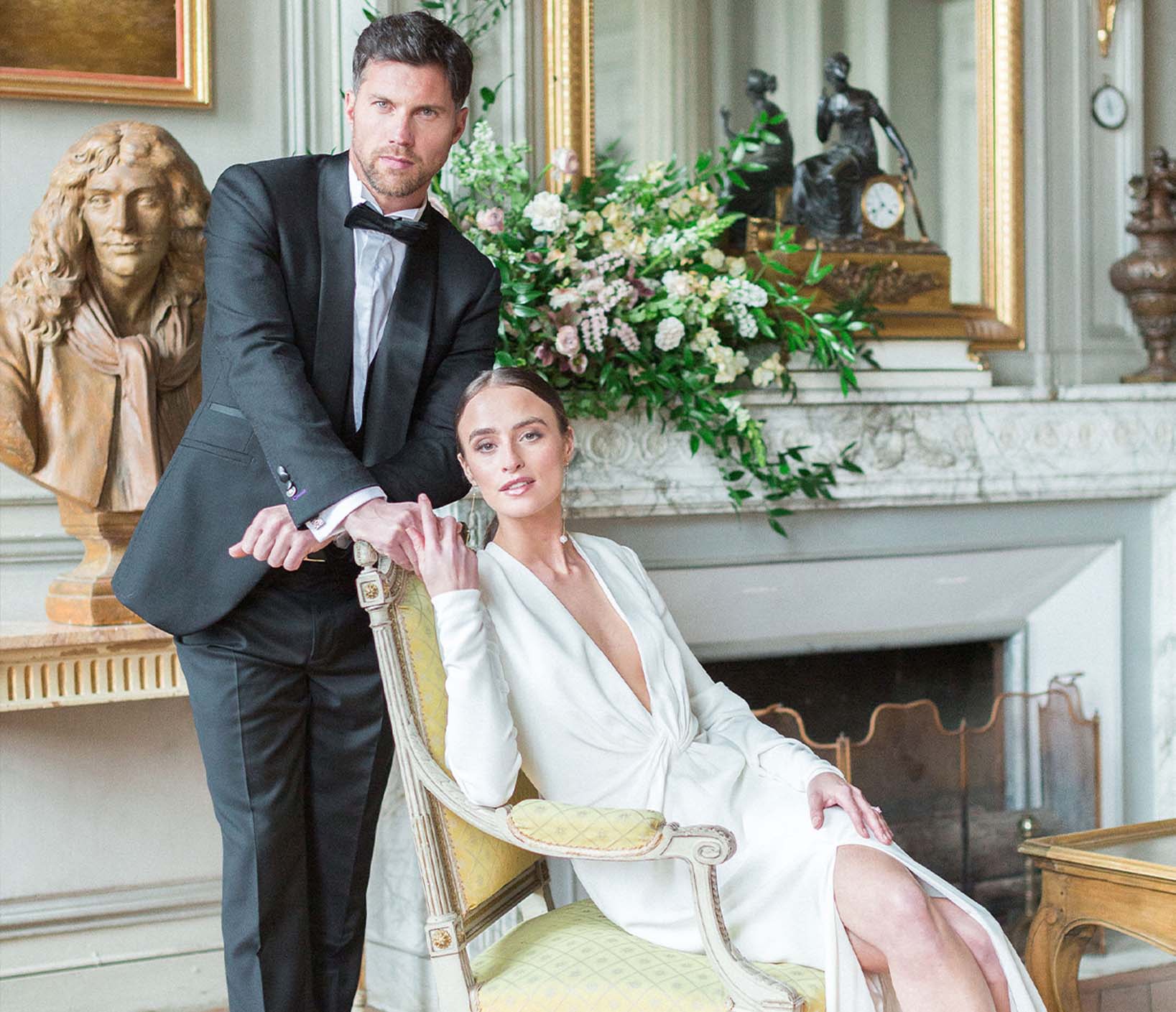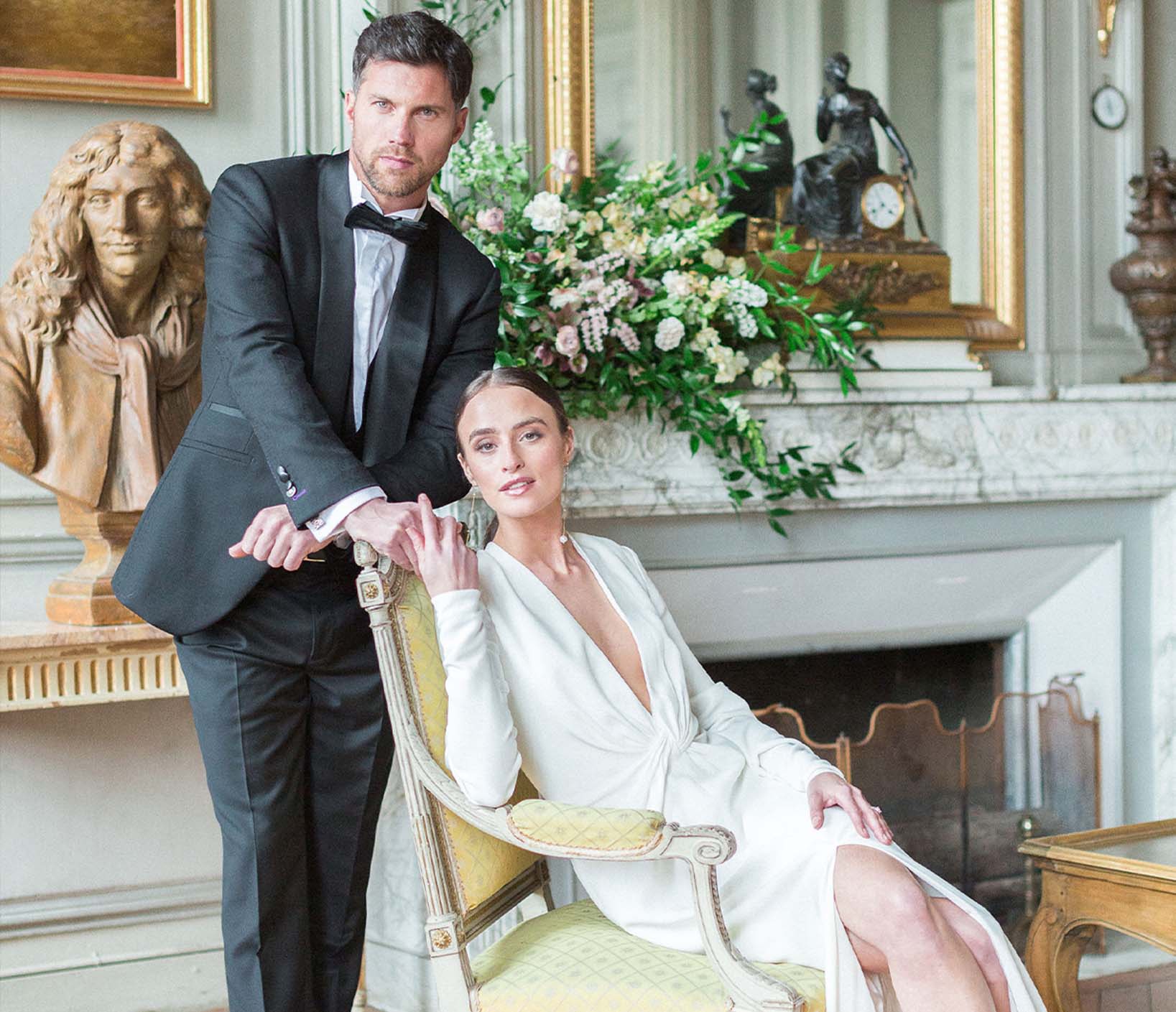 Catherine and Samuel Roger
---
As the owners of chateau Marcellus, our aim is to take extreme care of the property and share our vision for high-end hospitality. As with all heritage renovations, the challenge is huge. Our ambition is to create a welcoming home from home, whilst respecting the property's past and providing necessary maintenance to ensure its future. The results achieved are already spectacular!
We hope you'll enjoy the charm, elegance and comfort of our private 35-hectare domain in the Bordeaux region.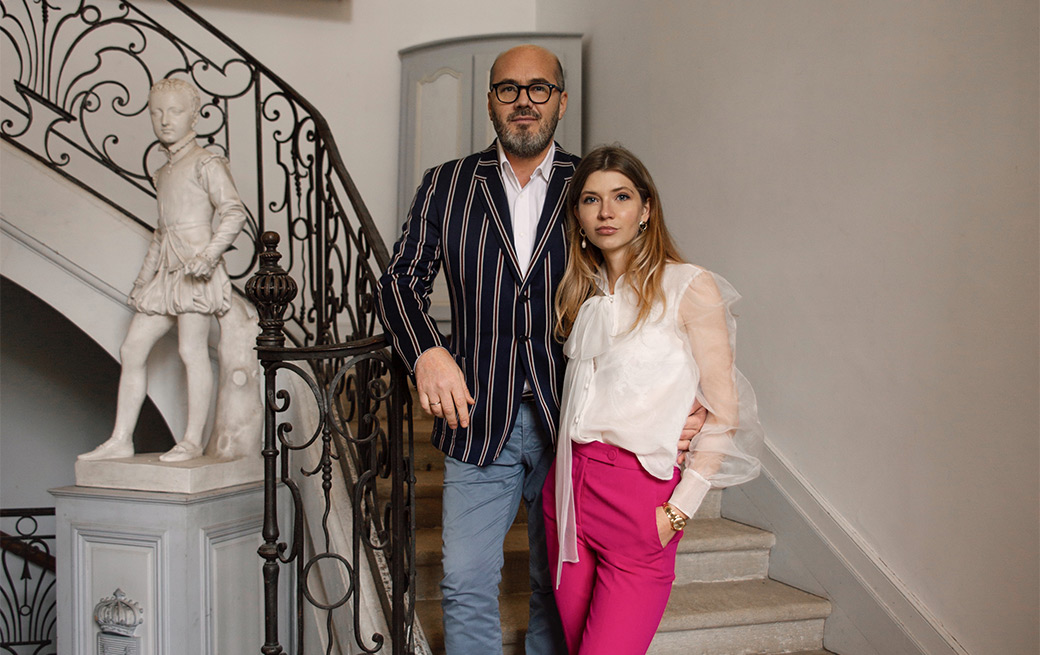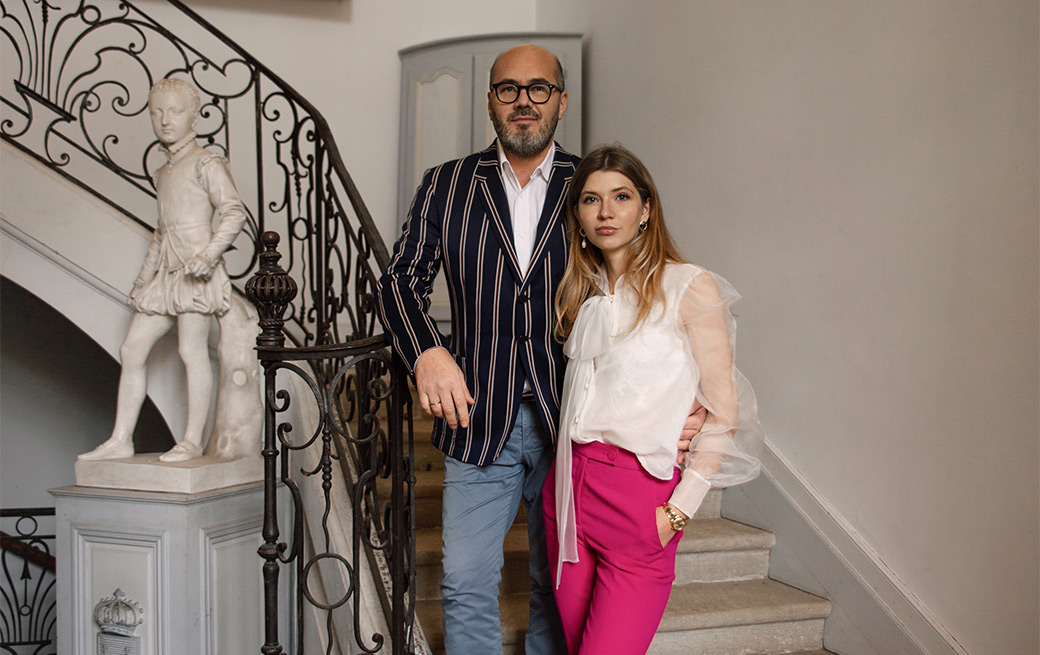 18th-century French Chateau
---
Built between 1773 and 1775, Château Marcellus shows neo-classic architecture that reflects elegance and nobility. Most of all, neoclassicism is famous for its grandeur of scale, simplicity of geometric forms, and details inspired by the Greek and Roman architecture era.
In addition, our French Château Marcellus features a large collection of antiques, sculptures and architectural pieces from the 16th to the 19th century displayed on-site, in the Chateau, and outside, in the gardens.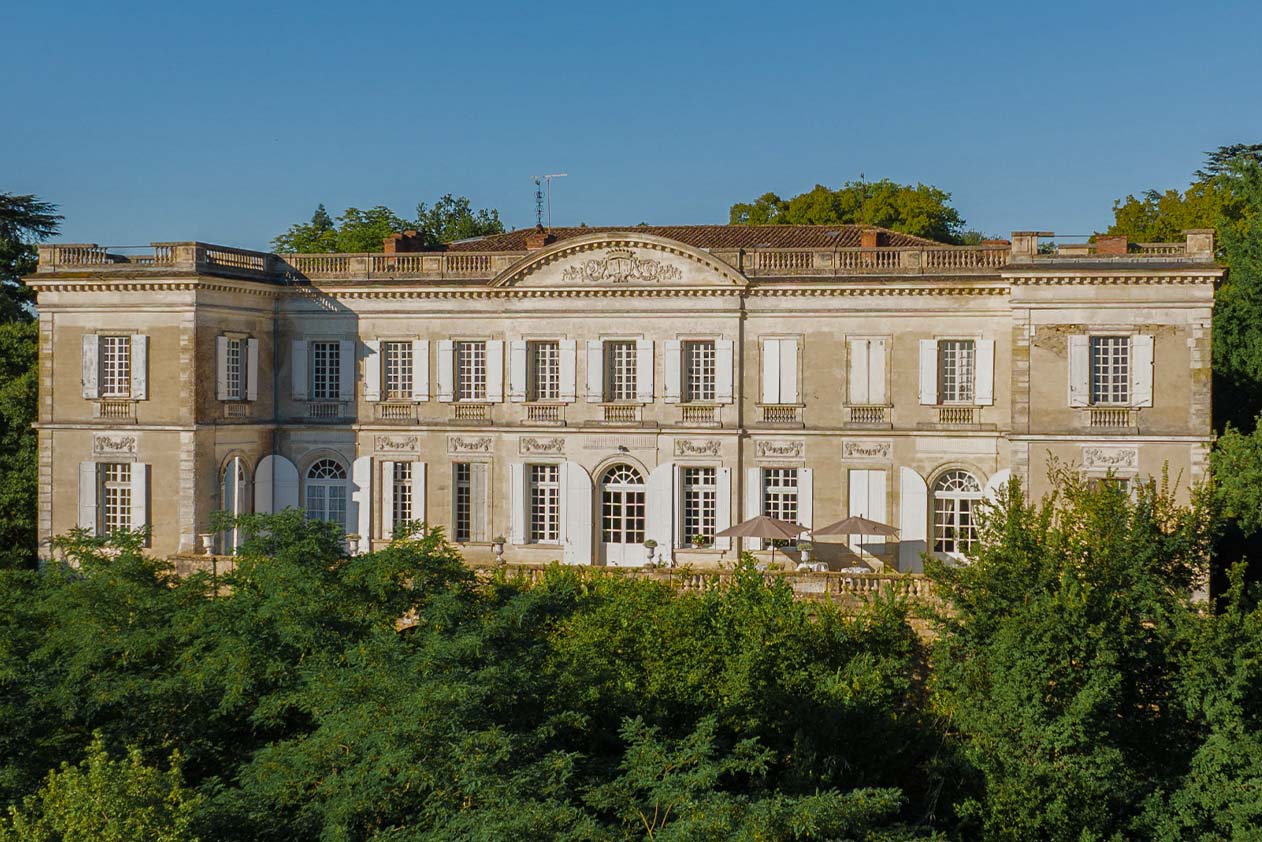 Genius Discount on Booking.com
Chateau Marcellus is a part of the Genius program. Book one of our exclusive rooms & suites and and take advantage of a special discount.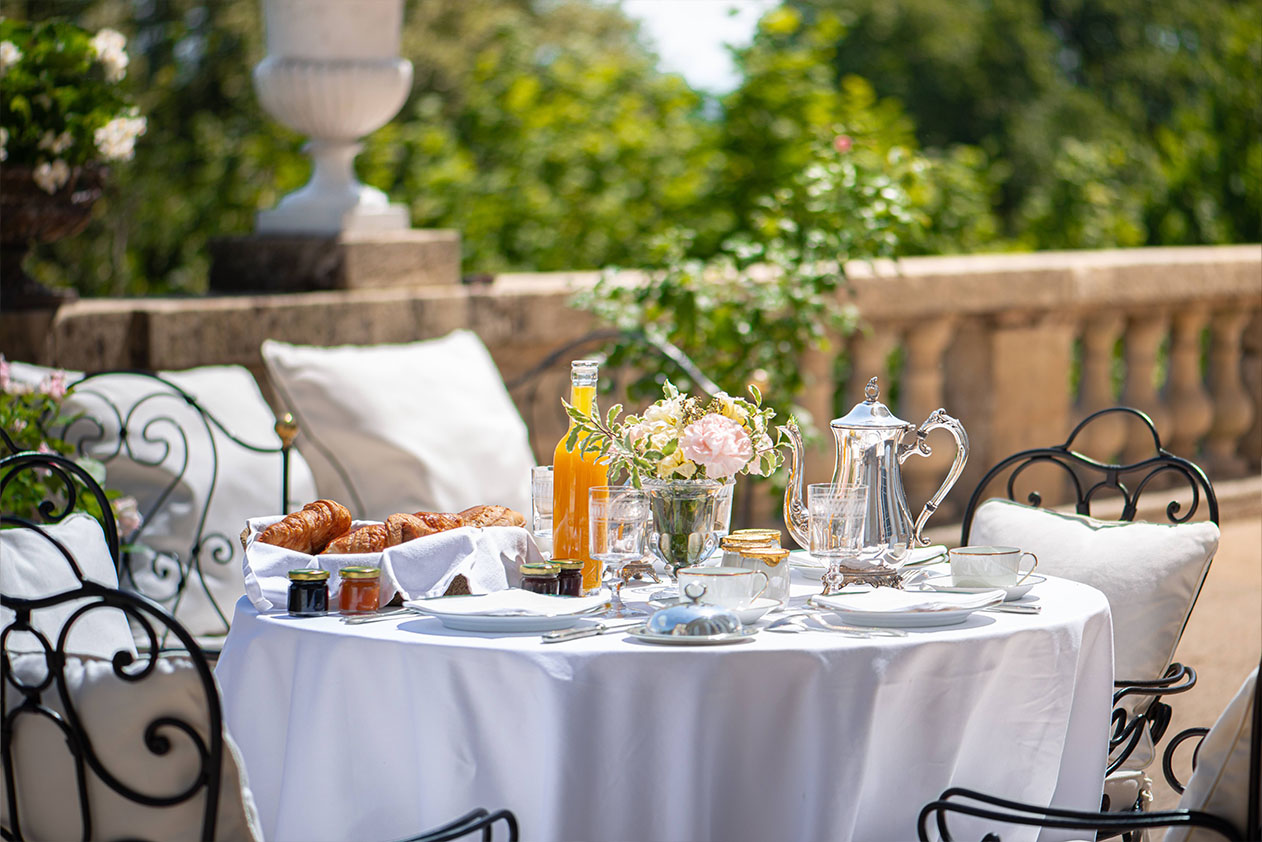 Exceptional Breakfast Included
Book your stay at Chateau Marcellus before October 15 and enjoy continental or an American breakfast included in the room price.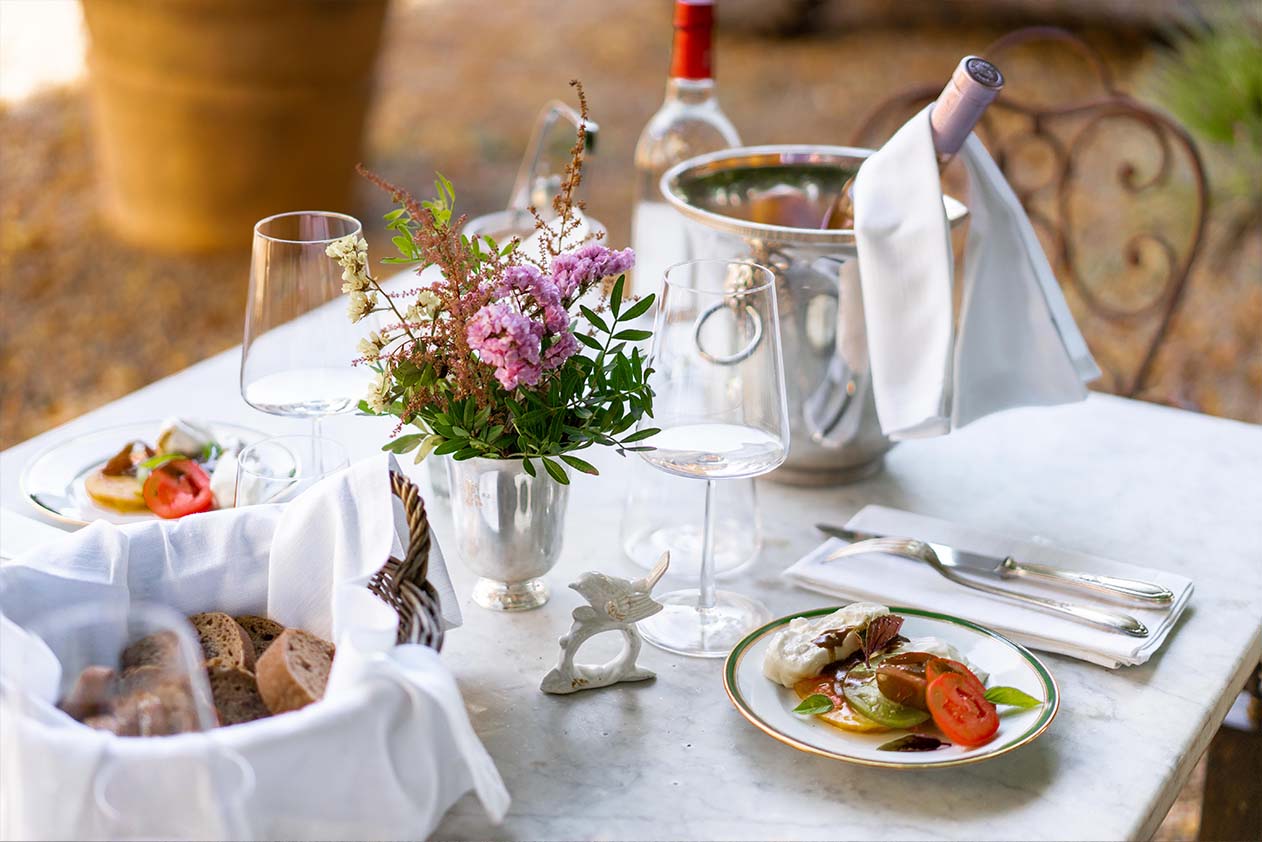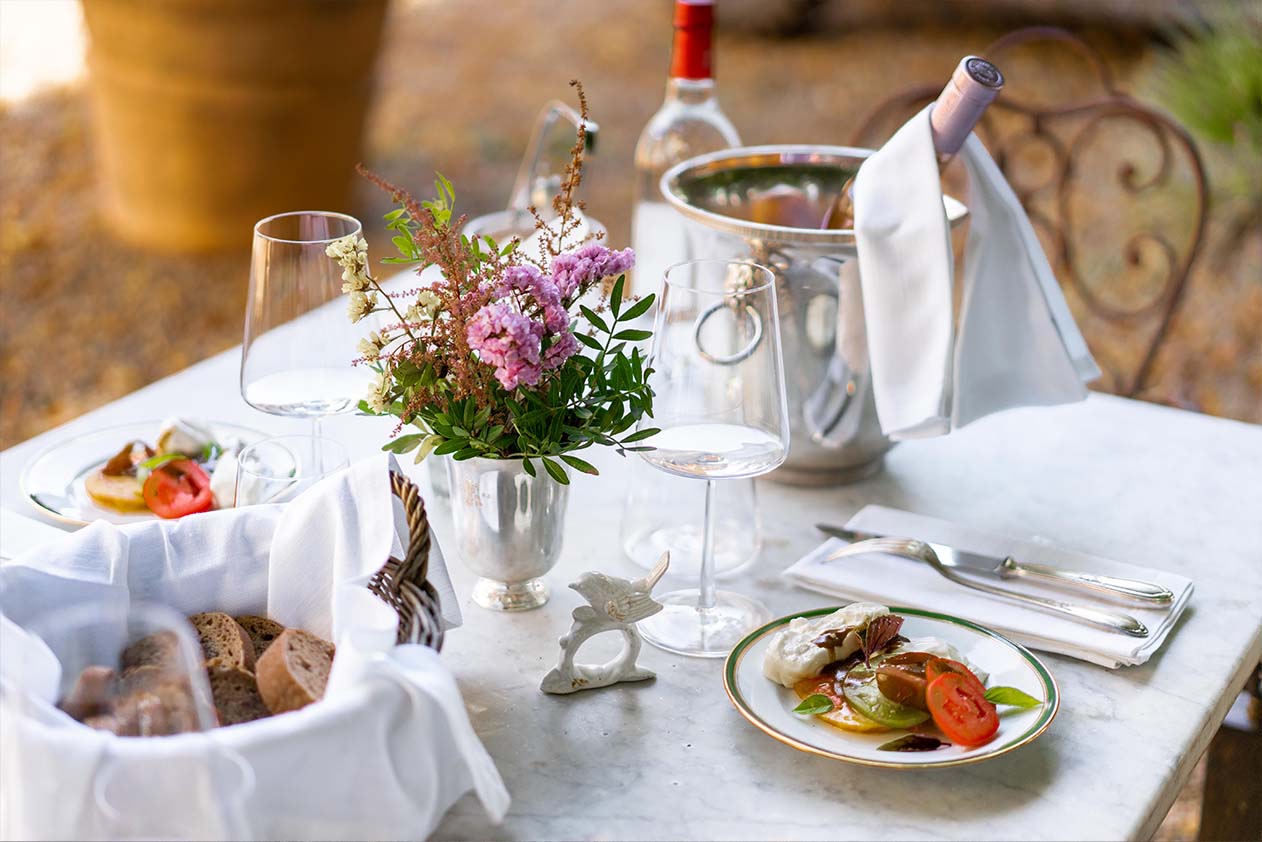 Private Dinner on Special Demand
Chateau Marcellus offers dining experiences centered around the region's authentic gastronomy heritage, served by talented private Chef.
Außergewöhnlicher Aufenthalt in einem wunderschönen Schloss mit edlen Antiquitäten. Hervorragende Gastgeber, Katia und Samuel waren großzügig und herzlich. Wir bekamen eine Schlossführung und kostenlose Weinprobe. Unser Zimmer (gratis Upgrade) war ein Traum! Boudoir, Salon plus Himmelbett, so edel wohnt man sonst nie!!
Annette
Wonderful castle. Excellent stay at Château Marcellus. The unforgettable beauty of the castle, interiors and surroundings made this trip one of the best in my life. Welcoming hosts, very good breakfast and dinner prepared by Catherine with good quality local products and wines. Highly recommended!
Evgeniya
Wonderful setting, relaxing and incredible experience. We enjoyed a very personal welcome, tremendous food and a warm, friendly stay. The chateau is remarkable, decorated and filled with thought and fantastic attention to detail.
Adam
Pour les amoureux d'histoire et de nature. L'accueil très convivial de Samuel, le Châtelain et de Catherine, la Chatelaine. Ici, tout est spacieux (voire immense): le territoire de plusieurs dizaines d'hectares, avec ces cèdres du liban tri-centenaires qui entourent la propriété (unique !), et des arbres, tous au moins centenaires : maniolia, ginco-biloba… Un tour du propriétaire à bord du 4×4 Polaris qui pourrait servir de référence à un futur jeu vidéo de pilotage en milieu extrême ! (Tenue fragile à éviter). Ensuite, la visite guidée du château par la Chatelaine en personne, avec dans les sous-bassements du XVIème siècle, des cuisines d'époque, puis, dans les étages supérieurs, des appartements du XVIII et XIXème. Vous découvrirez l'histoire des propriétaires prestigieux qui se sont partagé ce lieu depuis plusieurs siècles. Nous avons eu la chance d'être surclassé dans un appartement de 84 m2 avec lit à baldaquin, bureau, boudoire. Pour couronner le tout, les salons du rez de chaussée sont un véritable musée.
Francois
I would like to say thank you to Samuel and Catherine for my stay at their beautiful Chateau. They make you feel at home the minute you step in. In such a short period of time, they created a magical place, where you feel welcome and where every corner has so much history. It's was so interesting to hear all the stories about Marcellus and the families that lived there. And the dinner in the 16th-century kitchen with a big fire and candles was something unforgettable. Thank you once again and can't wait till we meet again!
Elena Wittwer
This weekend will stay in our memories forever, I guess! It was a brand new experience, something really amazing and breathtaking. We literally touched the history during our special dinner in the kitchen of 16th century, accompanied by unbelievable stories about the castle. The decoration all around us was just crazy, we couldn't stop taking pictures every step of the way. We could feel a special atmosphere and the attention of Catherine and Samuel at times. They were such perfect hosts and real fans of their project. I hope to come back soon to experience the period of blossom. It should feel even more magical.
Marina Kolisnichenko
I want to thank Catherine and Samuel for an amazing weekend at their fabulous castle! I loved everything, in particular their hospitality, the beauty of the rooms, the coziness of the fireplaces, birds singing in the morning and the calm and comfortable mattress to have a great rest. We had an absolutely amazing time with friends and it was one of the best trips I ever made. I am just charmed by their castle and would love to come back.
Aleksandra Picard
I went to Château Marcellus for the weekend with my friends and it was amazing! Catherine and Samuel are really nice hosts. They were so attentive. We were treated like royalty. Château Marcellus is a perfect place to do your photo shoot, every room is so beautifully decorated and full of antique treasures. The atmosphere is magnificent. The food that we had there was so delicious that we couldn't get enough. I can't wait to go back there. And I recommend everyone to discover this lovely place.
Julia Borisenko