Bienvenue au Château Marcellus
a historical French Château in the Bordeaux region
---
Château Marcellus, a pure 18th Century french chateau, is nestled in the heart of the charming Entre Deux Mers region.  Only 45' drive from both Bordeaux and Bergerac airports.
Recently renovated, Chateau Marcellus features fresh elegant rooms and suites. Available for private venues, weddings and events. A splendid terrace overlooks the beautiful gardens. It also houses a large collection of antiques and ornamental garden stonework.
We look forward to welcoming you!
Stay in a historic French chateau
---
Our spacious rooms and suites are neatly prepared to offer our guests all the necessary comfort in a sophisticated setting.   Many of the original features have been persevered and refitted, making our exclusive rooms and suites wonderfully romantic.   They are ready to welcome our guests with amazing beds, marvelous views and plenty of natural light.  The perfect choice for a romantic escape or a family retreat.
Discover life at the French Château by spending a pleasant night in our domain.
Weddings and Events
---
Just imagine your event in a place full of timeless luxury, charm and history…
For this reason, the Château Marcellus is a perfect location for an exceptional wedding ceremony, a unique private party, a business event, as well as for any special occasion.
Consequently, we approach weddings with romance and timeless sensibility. Every wedding is unique, but at Château Marcellus it becomes exceptional…
Privatize our chateau to create an unforgettable event.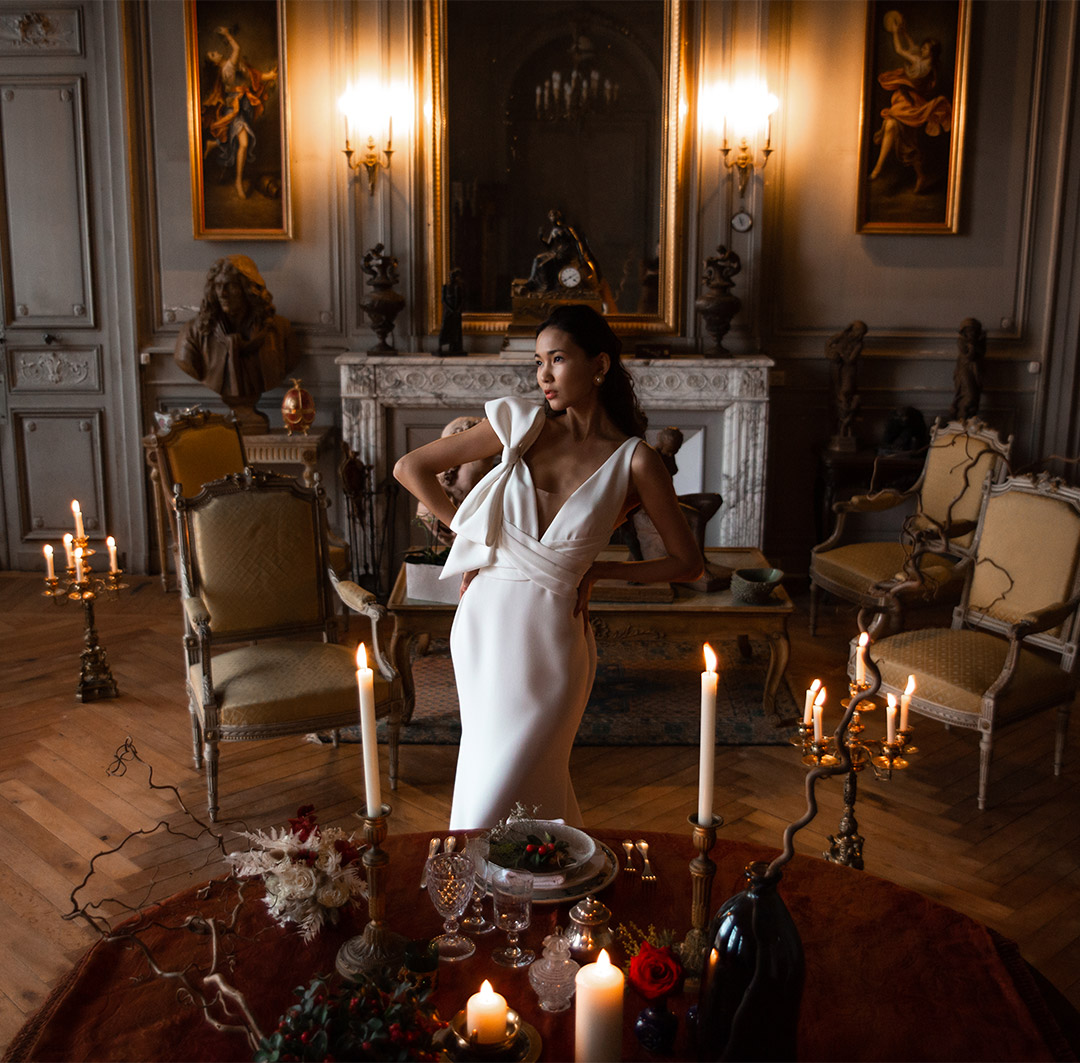 Catherine and Samuel Roger
---
As the owners of chateau Marcellus, our aim is to take extreme care of the property and share our vision for high-end hospitality.   As with all heritage renovations, the challenge is huge. Our ambition is to create a welcoming home from home, whilst respecting the property's past and providing necessary maintenance to ensure its future. The results achieved are already spectacular!
We hope you'll enjoy the charm, elegance and comfort of our private 35-hectare domain.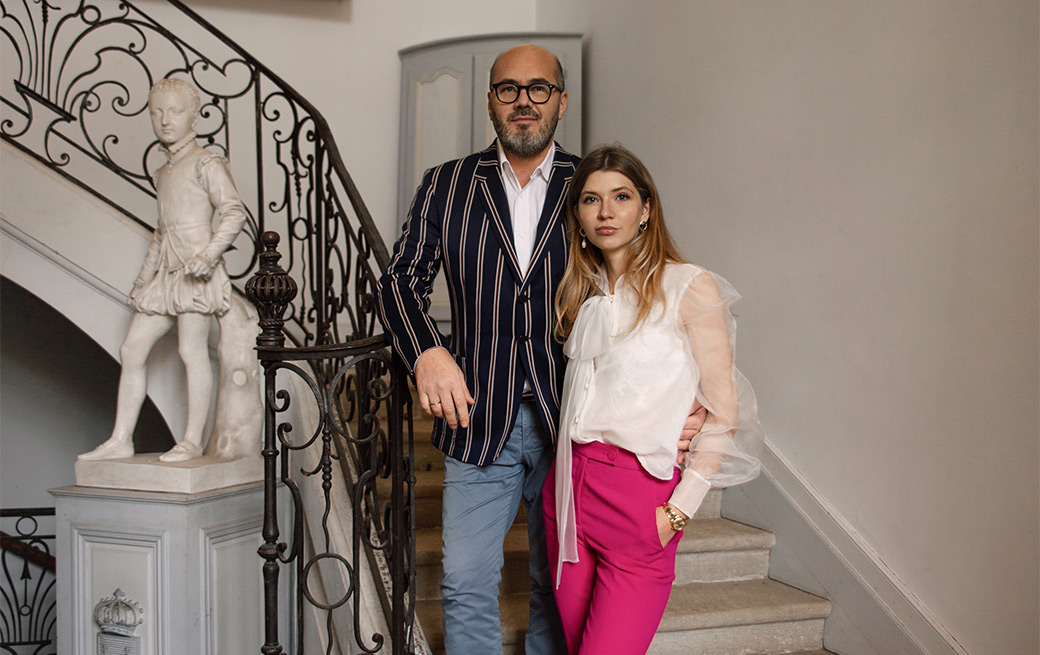 18th-century French Chateau
---
Built between 1773 and 1775, Château Marcellus shows neo-classic architecture that reflects elegance and nobility. Most of all, neoclassicism is famous for its grandeur of scale, simplicity of geometric forms, and details inspired by the Greek and Roman architecture era.
In addition, our French Château Marcellus features a large collection of antiques, sculptures and architectural pieces from the 16th to the 19th century displayed on-site, in the Chateau, and outside, in the gardens.